Anssems trailers with extension sides

More loading volume

Durable aluminium

More load Protection







Anssems aluminium extension sides
Anssems' extension sides increase the loading space height with 35 cm or 70 cm. These aluminium extension sides with tie rail are ideal for transporting large volumes, such as sand, stones, pallet goods, mixed cargo or garden waste. The load can still be covered with a loading net or flat cover.
The ASX, KSX, MSX, MSX-Basic and PSX models can be equipped with extension sides. Anssems also has matching extension sides for the KLT, PLT and GT-O trailer types.
Anssems offers two kinds of extension sides
For the GT low loader trailers, 'fixed' 35 cm high extension boards are available. The MSX extension boards have a height of 36 cm.
The extension sides for the tippers KSX and KLT are executed with a tipping function and have a height of 35 or 70 cm. The ASX and PSX extension sides are 35 cm high and include a tilt function, so they are easy to remove.
Anssems' extension side sets are always including all mounting materials.  Extension sides are easy to mount.
Anssems extension sides advantages
Extra load Protection.
Extra loading volume.
Including integrated tie rail.
Can be covered with loading net or flat cover.
Simple to remove.
Also available with tipping function.
Durable aluminium.

Including mounting materials.
Buy extension sides
An Anssems dealer can help you with the purchase of an appropriate extension side set and install it professionally. Anssems extension side sets are including mounting materials.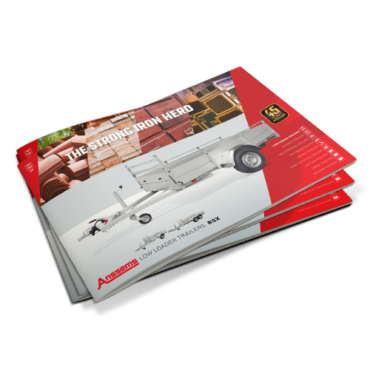 Anssems brochures offer an overview of all features, specifications and accessories. Here you can see which extension sides sets are available. Receive the free brochures.