Trailer-selector

Anssems will help you finding your transport solution. This selector presents a visual insight into the different models of the Anssems and Hulco brands. All trailers are sorted by weight class.
This is how you find your preferred trailer type:
Looking for open box trailers? Check the blue lines.
Looking for trailers for enclosed cargo transport? Check the yellow lines.
Looking for low loader trailers (wheels besides the cargo hold)? View the red icons.
Looking for a flatbed trailer with a maximum loading floor? (wheels under the loading surface)? View the green icons.
Each model shows the number of axes available and applications.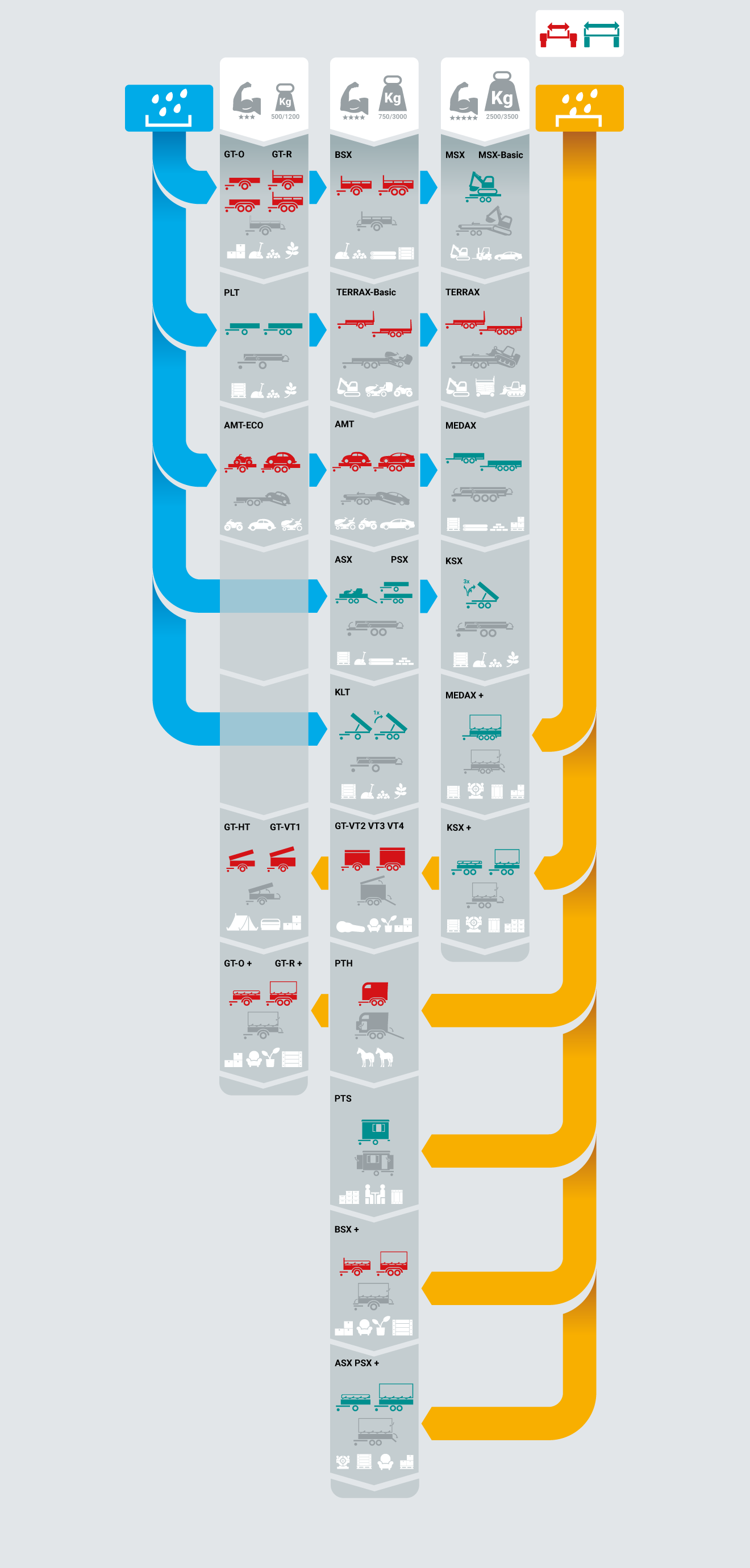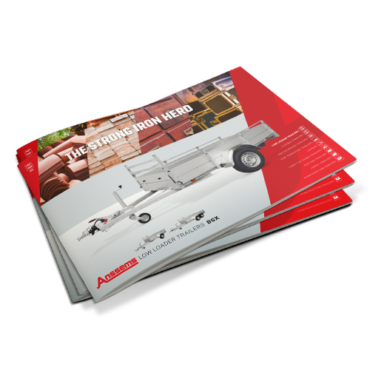 Anssems Aanhangwagens has a suitable solution for every type of transport. The Anssems brochures presents an overview of all features, specifications and accessories of every trailer type. Select your free copy.