KLT Backwards tipping trailers
Budget-friendly tippers

Hightly versatile

Low unladen weight

Manually operated






KLT drawbar
The galvanized drawbar profiles extend to the rear of the trailer and support the strong KLT loading platform.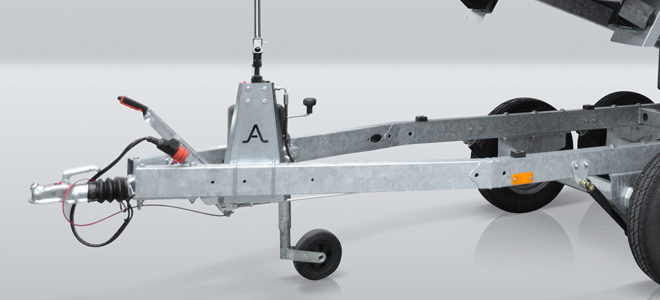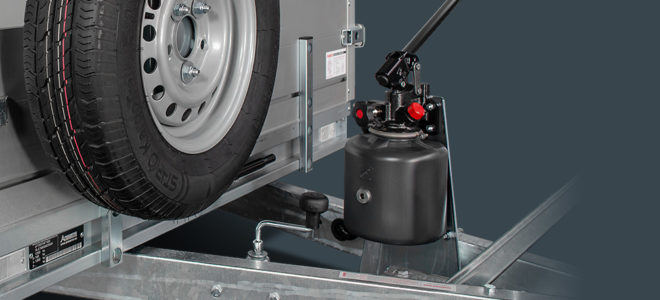 Tipping system
The KLT is equipped with a hydraulic tipping system that can be operated manually from the drawbar.
Tie rail
The sides are equipped with an Anssems tie rail into which adjustable net hooks can be attached at any position. Useful for your loading net to secure the load.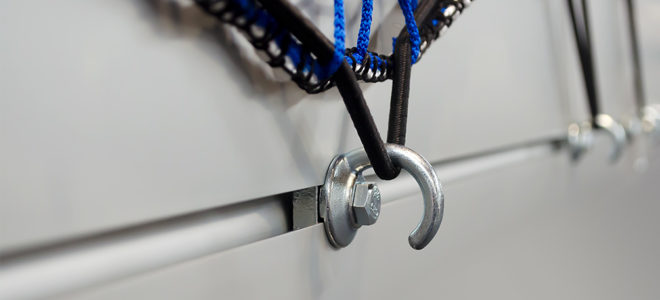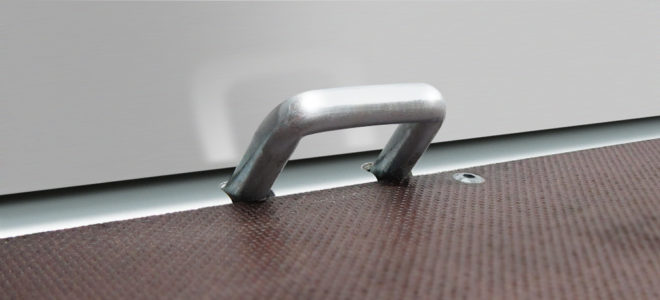 Fixed tie hooks
8 tie hooks are placed on the inside of the loading platform to secure a large load.
Side boards
The KLT sides (left, right and rear) are easy to open and close, making the floor surface easy to reach.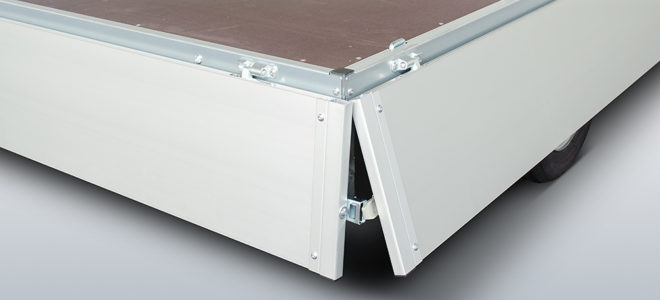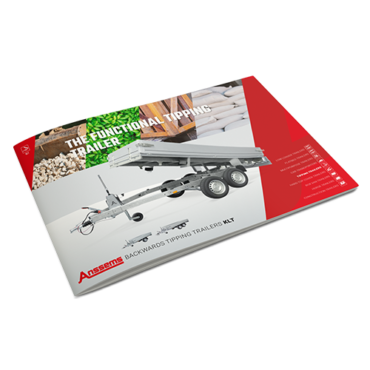 The Anssems KLT brochure provides a complete overview of all KLT models, features, accessories and technical specifications. Receive a free copy.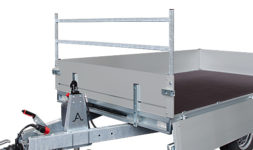 Ladder rack
The KLT ladder rack is a popular accessory and creates extra options for securing the load and support longer items.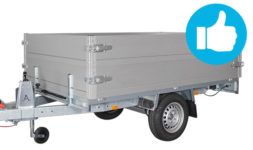 KLT Extension sides
KLT extension sides will increase the loading space height with 30 cm.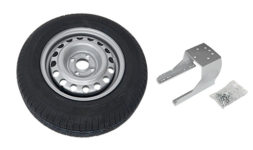 Spare wheel
Mount a KLT spare wheel to prevent long delays in the event of a tire blowout.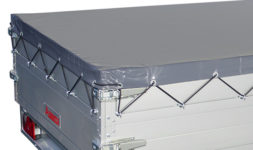 Flat cover
Cover the items safely with the durable KLT flat tarpaulin cover. Available in the colour anthracite.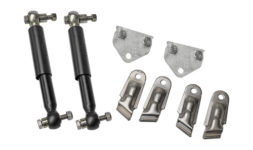 Axle shock absorbers
The axle shock absorbers provide extra driving comfort. Assembly without drilling, mounting holes are already present.
Durable and low weight
The manufacturing of steel construction parts of the Anssems KLT tipper is done with the utmost precision, using laser cutters and welding robots. The strong waterproof plywood loading floor with anti-slip profile is supported by steel profiles. Thanks to the unique KLT design, maximum load capacity remains. The Anssems KLT tipper is available as single axle or tandem.
Agile and comfortable
The Anssems KLT tipper is made for the transportation of bulkier items such as stone, wood, garden debris or building materials. The stable road behavior, the strong construction and the reliable brakesystem guarantee safety when driving. Thanks to the Anssems KLT hydraulic manual pump, tipping backwards is no problem. Inquire at the local Anssems dealer about the attractive KLT prices.
More loading volume
With the aluminium extension sides of 30 cm you increase the loading volume height to 60 cm. The expention sides are equipped with a tie rail for fixing a flat tarpaulin cover or loading net. The Anssems KLT is available with an internal length of 251 or 305 cm. This KLT is a perfect choice if you are looking for a single axle or tandem platform trailer that is equipped with a hydraulic tipping function.