PTS welfare trailer
Indispensable on every construction site

Durable polyester roof

Power and heating

Separate storage room





Comfortable and durable
On a construction site, the PTS trailer is an indispensable central place where you can comfortably stay with 6 people. The break/lunch space is 292 x 188 x 211 cm (LxWxH). In addition, the PTS has a separate storage.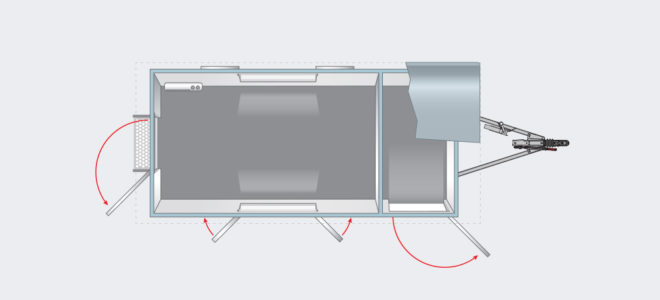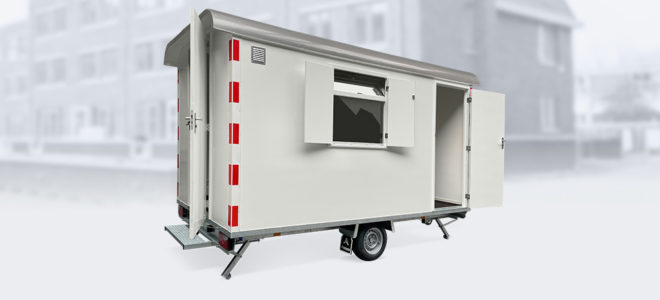 Safe storage
You can safely store tools and protective clothing in the storage area, which has its own entrance that can be locked. It's dimensions are: 98 x 188 x 211 cm (LxWxH).
Power supply and heating
The PTS is equipped with a central power connection. Both the accommodation area and the storage space are equipped with LED lighting and wall sockets. The electric heater can provide a constant temperature.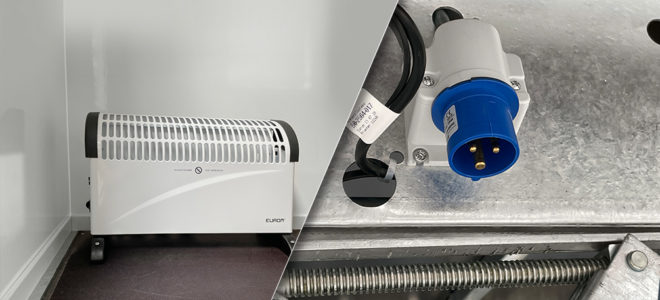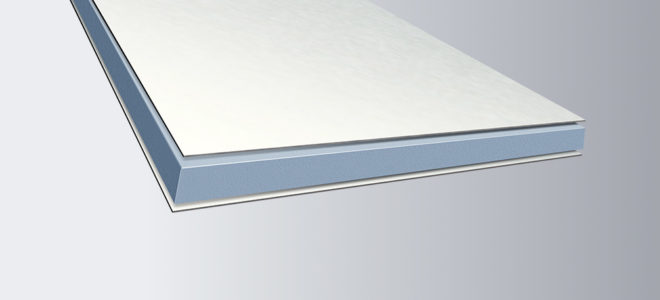 Sandwich panels
The Anssems PTS walls are constructed from 3-layer polyester sandwich panels. These high optical quality panels have a high insulation value, are light weight and impact resistant.
Strong and stable
The strong fully galvanized chassis is equipped with 4 expandable legs that can be deployed independently. The PTS welfare trailer can be placed on any terrain in a stable and level manner.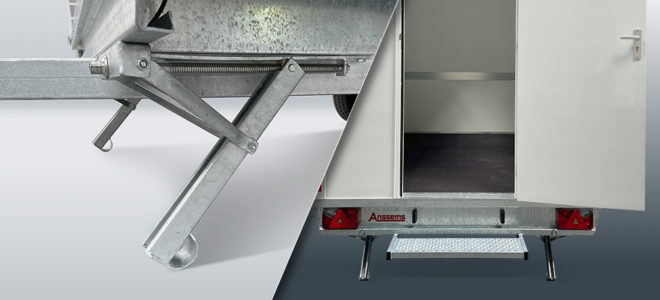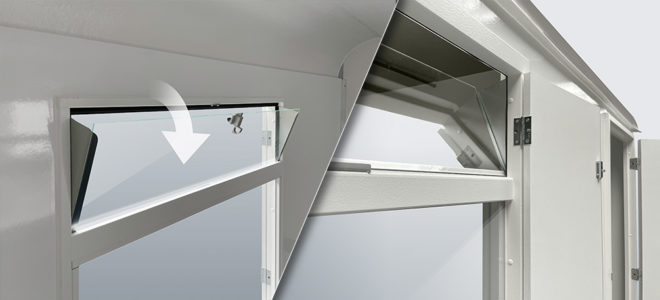 Ventilation
The PTS is equipped with a ventilation grille and 2 windows whose skylight can be opened for extra aire flow. The windows are fitted with wooden shutters on the outside.
Popular accessories
Mount the PTS axle shock absorbers for more driving comfort and install the PTS spare wheel to avoid unnecessary delay in the event of a flat tire.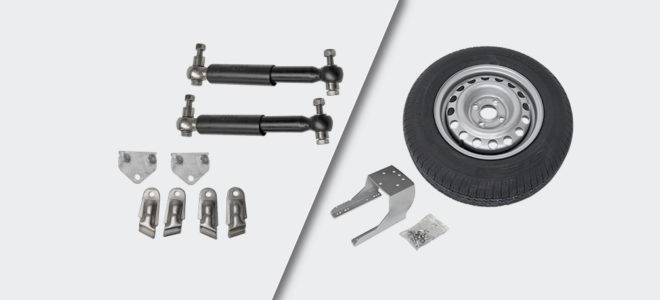 Durable
The Anssems PTS welfare trailer is an impact resistant  and robust trailer made of durable materials. The polyester roof, the galvanized chassis and the insulated sandwich panels make the PTS maintenance friendly. At the rear a fixed step leads to the residence room which is equipped with LED lighting, wall sockets, a heater and 2 windows. The storage space at the front of the welfare trailer can be accessed via its own lockable door on the right side of the PTS.
Durable construction
The Anssems PTS welfare trailers are equipped with a durable polyester roof and walls of insulated sandwich panels with seamless polyester in a white color. The strong PTS chassis is fully galvanized and equipped with premium-quality axles and overrun brake.
Ask your Anssems dealer about the various possibilities and attractive prices, and ask for the PTS brochure with all the technical data.
Sandwich panels
The Anssems PTS walls are made of 3-layer polyester sandwich panels. These panels are of high optical quality. The inner core has a high insulation value. The panels are lightweight and easy to maintain.
The sandwich panels are very suitable for displaying your company logo.