ASX Flatbed trailers
The best of both worlds

Ramps in integrated ramp holders

180° Rotating sides

Strong chassis








Loading and unloading
The aluminum sides boards rotate 180° and end up under the loading floor. This prevents damage during loading and unloading with the forklift.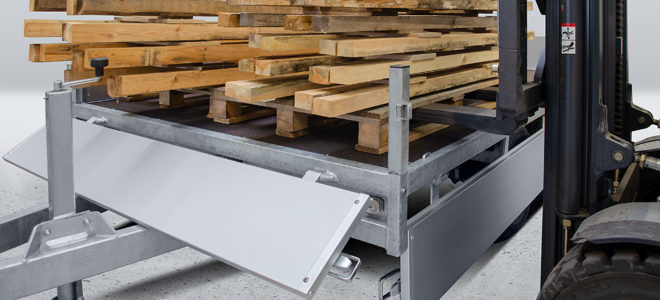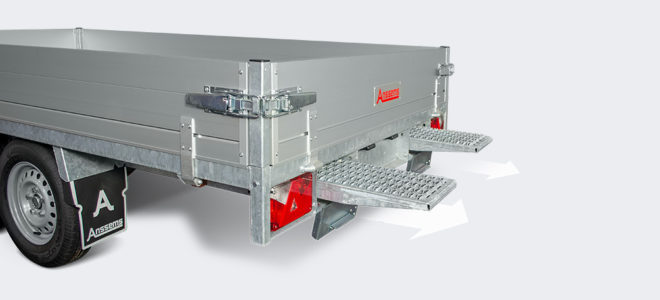 Ramps in integrated ramp holders
Use the steel ramps that are stored in the integrated ramp holders under the ASX loading floor to transport a vehicle.
Loading floor
The ASX chassis is equipped with length and width beams for maximum loading floor support.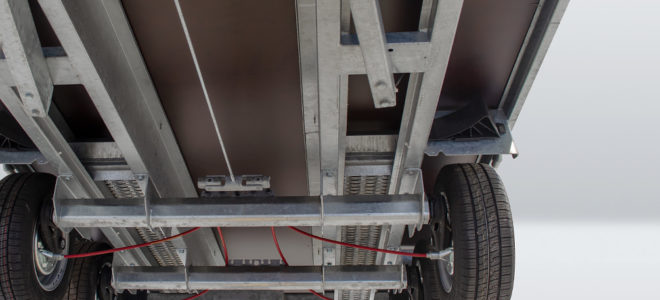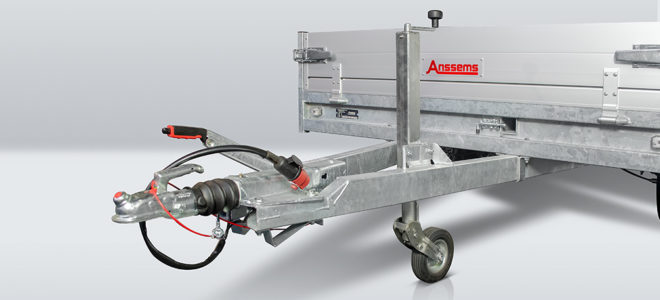 Long drawbar
The long ASX drawbar with box profile is a plus when maneuvering. The strong automatic jockey wheel can be operated smoothly.
Secure the load
The loading floor of the Anssems ASX is equipped with 8 fixed tie eyes that you can pull out to secure the load.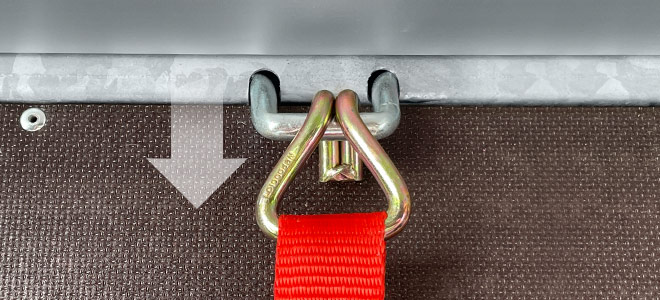 Free Anssems ASX brochure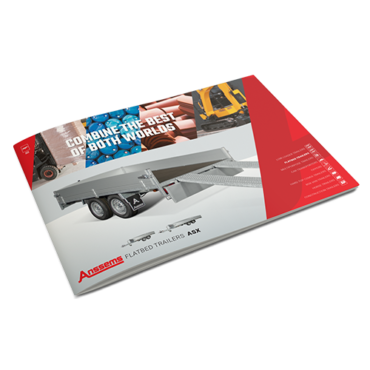 The Anssems ASX brochure provides a complete overview of all ASX models, features, accessories and technical specifications. Receive the free copy.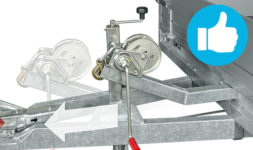 ASX winch
The Anssems ASX is prepared for placing a winch. The ASX winch holder is adjustable in length.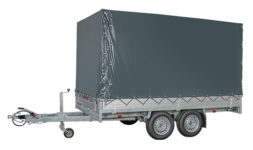 ASX High covers
The ASX high cover consist of: a steel frame, aluminium boards and durable tarpaulin.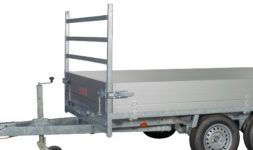 ASX ladder rack
The ASX ladder racks provide more safety and binding options transporting high volume loads.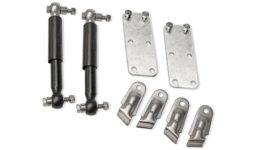 Axle shock absorbers
ASX axle shock absorbers create more driving comfort. Easy to assemble without drilling.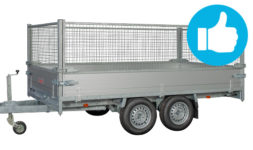 Mesh sides
Additional loading volume is created with the 70 cm mesh sides placed on 30 cm sides.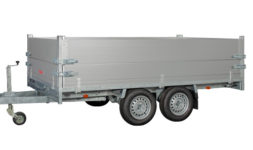 ASX Extension sides
Mount the 35 cm ASX Extension sides for more loading volume.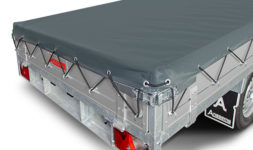 ASX flat covers
Protect your bulkies items with the strong ASX flat covers.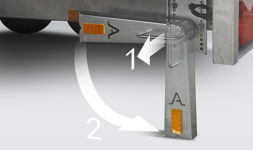 Propstands
Mount propstand to create more comfort during loading or driving. No drilling is required.
Flatbed trailers with ramps
The ASX is a strong tandem axle flatbed trailer with steel ramps that are stored in the integrated ramp holders under the loading floor. You can transport all kinds of vehicle and secure them with the fixed tie hooks in the plywood floor. The side panels completely fold away under the loading floor, a forklift has maximun access. The ASX is versatile and available in the weight classes 2000, 2500 and 3000 kg. View all ASX models.
Durable and strong
The hot-dip galvanized chassis with its many sleepers optimally supports the plywood loading floor. All parts, such as the lighting, jockey wheel, axles, coupling and overrun brake, meet the high Anssems standard of safety and reliability. The aluminum sides and corner posts are removable. This creates a flat loading floor for oversized cargo. Receive the free Anssems ASX brochure all with features and models.
More ASX possibilities
The ASX accessories create more possibilities such as the winch with winch holder, propstands and the mesh sides (see table), the axle shock absorbers, extension sides, LED marking lights or ladder rack. For bulk goods, use the flat cover to protect the load. Place net hooks in the correct position using the integrated binding rail. Ask your local Anssems dealer for all options.