Flatbed trailers

The Anssems flatbed trailers have maximum loading floor dimensions that are easily accessible. The Anssems ASX is a strong flatbed trailer with steel ramps stored in the integrated ramp holders under the loading floor. The Anssems PLT is ideal for general use and Anssems PSX is an heavy duty flatbed trailer.

Well thought out hinge system

Lots of accessories

Generous standard equipment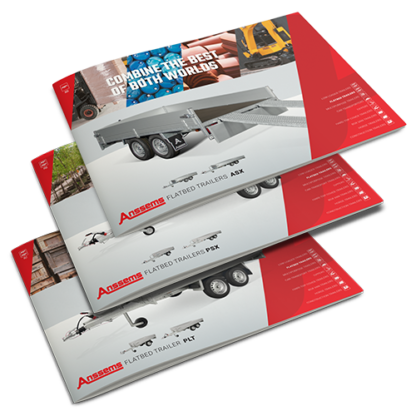 Free brochures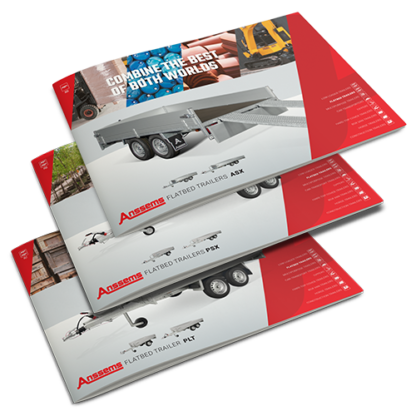 Anssems offers a ASX, PLT and PSX flatbed trailer brochure with an overview of all features, specifications and accessories. Select a free copy.
Get your brochure
Anssems accessories
Extend your trailer as desired. Check the wide range of original Anssems accessories.
Accessory overview
View Medax flatbed trailers for the trailer solutions from Hulco. The Medax has a robust spaceframe chassis made of tubular profiles that offers maximum floor support (Hulco is part of the Anssems-Group).