MSX-Basic Multipurpose Trailers
Vehicle transporter and Car ambulance

For intensive use

Multi-purpose

Incl. Steel ramps




Strong chassis
The extremely stable MSX-Basic chassis provides maximum floor support. The MSX is equipped with a waterproof plywood floor.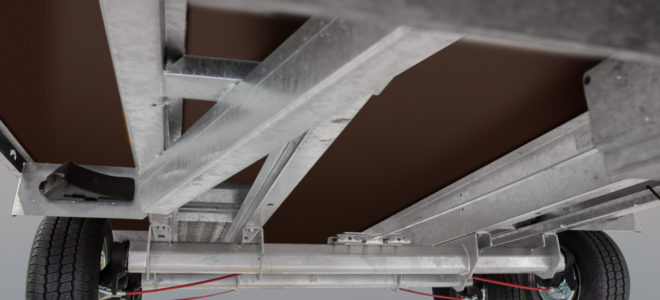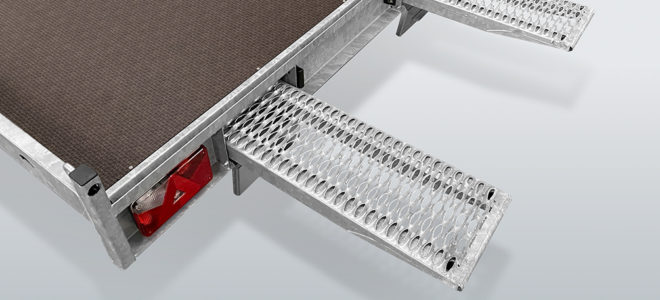 Steel ramps
The Anssems MSX-Basic is equipped with steel ramps (250 cm) stored in the integrated ramp holders under the loading floor.
MSX winch
The MSX winch is adjustable in length and can be tilted if it is not allowed to rise above the loading floor. The MSX winch is available as an accessory.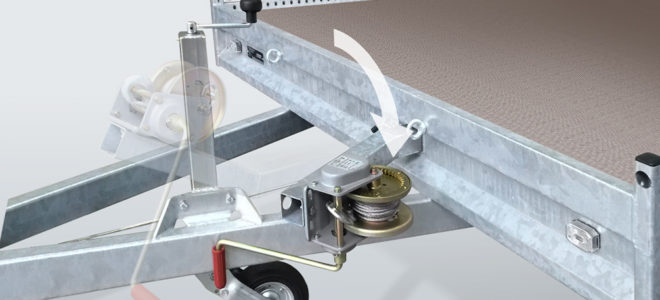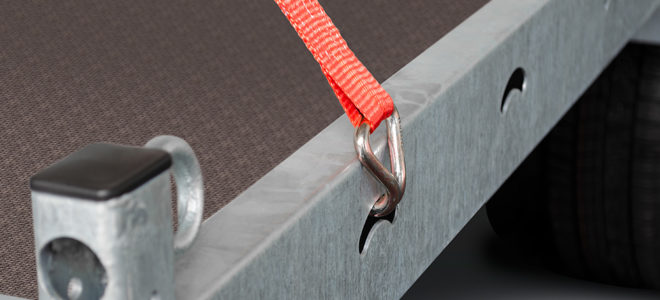 MSX fixing options
The MSX-Basic has many recesses on the long side for securing a vehicle. Four fixed tie-eyes are attached to the corners. You can click the wheel stops on the loading floor in the desired position. The Anssems wheel stops with tie hooks are available as accessories.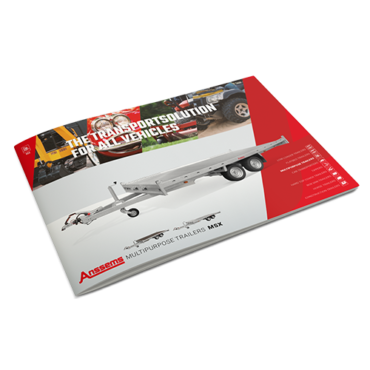 The Anssems MSX brochure provides a complete overview of all MSX-Basic and MSX models, features, accessories and technical specifications. Receive a free copy.
Populaire MSX-Basic accessoires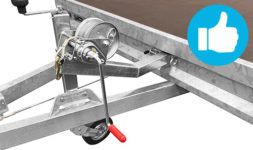 Winch and support
Safely tow a vehicle onto the MSX-Basic wicht de MSX winch.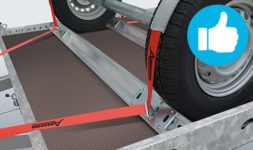 Wielstops- spanbanden
Blokkeer een voertuig met de wielstops en zet het vast met de Easyfix spanbandenset.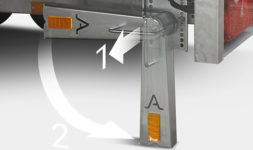 Propstands
The Anssems MSX is available with propstands for more comfort in case of loading and unloading.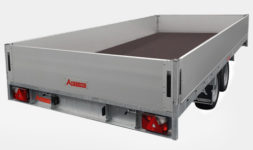 MSX Extension sides
More versatility when using the 36 cm high extension sides.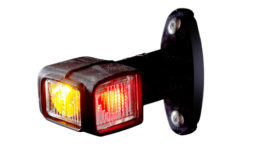 Position lights
The LED position lights increase visibility in traffic.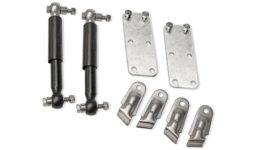 Axle shock absorbers
Mount the axle shock absorbers for extra driving comfort at a higher speed, no need for drilling.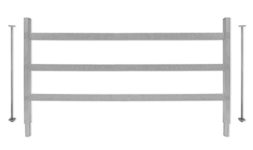 MSX Ladder rack
The Anssems MSX multitransporter is available with a steel ladder rack.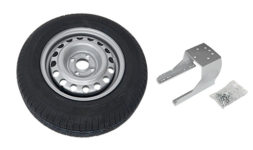 Spare wheel and support
Avoid long delays in the event of a tire blowout, mount a MSX spare wheel and support.
Versatile vehicle transporter
The Anssems MSX-Basic multitransporter with tandem axle transports lawn mowers, small excavators, mini shovels and cars up to a weight of 2180 kg. The MSX-Basic is equipped with a 405×200 cm floor, steel ramps stored in holders and numerous fixation options. The MSX-Basic has a waterproof plywood loading floor with non-slip profile. The Anssems MSX offers everything you expect from a professional multitransporter.
Anssems Quality
The MSX-Basic multitransporters are equipped with a robust, steel (robot-welded) chassis which is fully thermally galvanized. This chassis offers optimum floor support. All types of vehicles can be transported due to its low loading floor and small ramp angle. The supplied ramps are stored in the rampholders under the loading floor so they are immediately available when needed. The MSX is equipped with clear lighting, a brake-system and an automatic jockey wheel.
MSX-Basic accessories
The wide selection MSX-Basic multitransporter accessories offers many options such as; winch adjustable in length and wheel stops in combination with Easyfix strap set. Secure a vehicle safely and quickly. Even more transport options are created with the 36 cm extension sides. The propstands ensure stability during entry and exit and can be operated with one hand. Mounting the propstand can be done without drilling because Anssems has an eye for details. Receive a free MSX brochure.