Check out the Anssems trailer brochures
Anssems Aanhangwagens b.v. has a suitable trailer for almost every type of transport. The brochures offer you an overview of all the available models, specifications and accessories. Select your free copie and receive the brochure (s) directly in your email inbox.
By email you will receive:

free copies of all Anssems brochures


in the language: English
Handy reference book
All specifications and dimensions
Overview of all accessories
Latest edition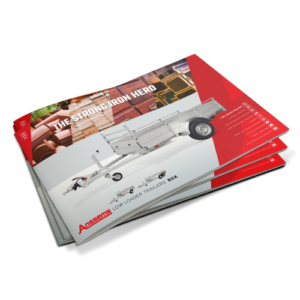 Your data is stored securely and is not shared with third parties. About privacy.

Visit Hulco.eu for the Hulco Carax, Medax and Terrax brochures.