Check out the Anssems trailer brochures
Anssems Aanhangwagens b.v. has a suitable trailer for almost every type of transport. The brochures offer you an overview of all the available models, specifications and accessories. Select your free copie.
View here:

all Anssems brochures


in the language: English
Handy reference book
All specifications and dimensions
Overview of all accessories
Latest edition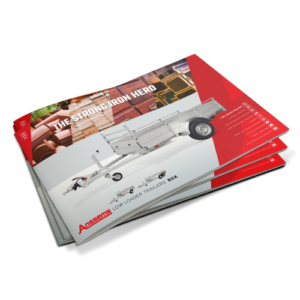 Visit Hulco.eu for the Hulco Carax, Medax and Terrax brochures.