PLT Flatbed trailers
The platform trailer for any job

Light and strong

3 Folding side panels

Strong chassis





Easily accessible loading floor
The strong waterproof plywood loading floor is easily accessible on three sides because the aluminium side panels rotate 180°. The PLT is equipped with a fixed front panel.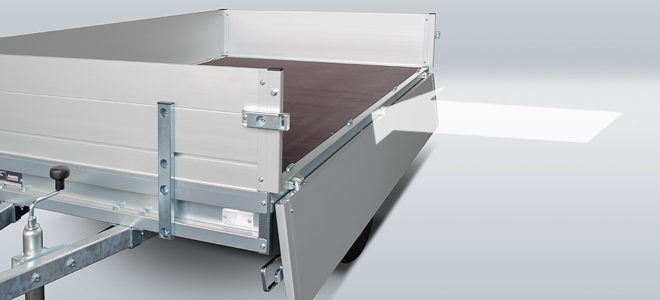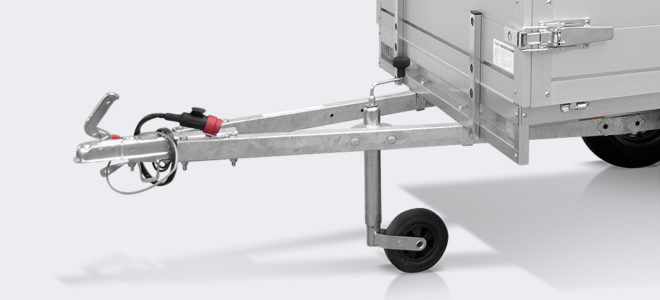 Strong jockey wheel
The jockey wheel is attached to the drawbar of tubular profile. This jockey wheel can be operated smoothly.
Fixed tie hooks
On the edge of the loading floor the Anssems PLT flatbed trailer is equipped with 8 tie hooks.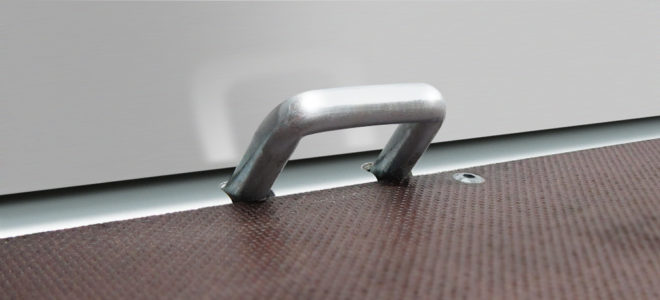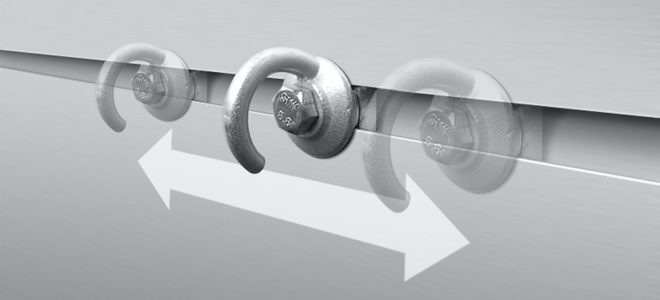 Tie rail
Place the net hooks in the ideal position in the integrated tie rail in the aluminium side panels.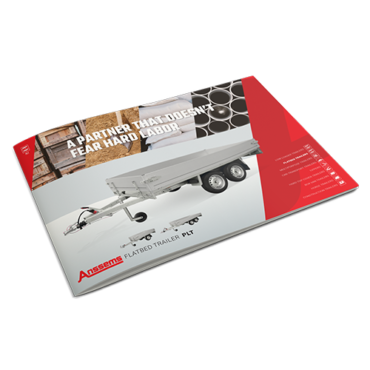 The Anssems PLT brochure provides a complete overview of all PLT models, features, accessories and technical specifications. Receive a free copy.
Populaire PLT accessoires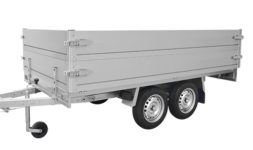 Extension sides
The PLT extension sides will extend the box height to 60 cm. Extra cargo protection is created.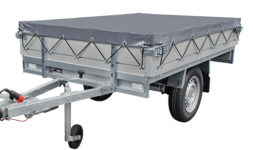 Flat cover
A PLT flat cover offers extra protection during transport. Net hooks are included.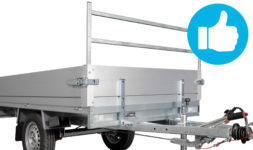 PLT Ladder rack
The popular PLT ladder rack provides extra fixing options and safety.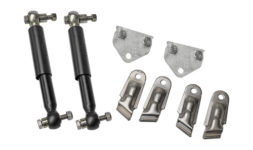 Axle shock absorbers
Axle shock absorbers will increase driving comfort. Easy to assemble without drilling.
PLT flatbed trailers
At an attractive price the Anssems PLT offers everything you expect from a flatbed trailer. Ideal for the price-conscious user who regularly uses his trailer. The PLT flatbed trailers are available in a single axle or tandem axle edition and in a braked or unbraked version. It is constructed from galvanized steel and aluminum. Its plywood loading floor is waterproof. Ask the local Anssems dealer for all options, attractive prices and accessories.
A very versatile trailer
The Anssems PLT flatbed trailer is widely used for volume transport in the agricultural sector and horticulture. Many home users and small businesses are discovering the PLT benefits. The light and strong steel construction, the large loading area, the spacious accessories list and the attractive price immediately stand out. Looking for a versatile flatbed trailer in the 750 to 1350 kg class? With range off 8 different models, there is always a PLT flatbed trailer that exactly meets your needs. View all the features and PLT benefits in the brochure.
Sustainable and strong
Anssems use premium quality parts. Many of the components are designed and produced in-house. Without dependant on third parties Anssems has all the freedom to come up with the best transport solution. The Anssems PLT is constructed from steel, aluminum and durable waterproof plywood. The Anssems PLT chassis is fully galvanized, on both the out- and inside, wich prevents corrosion. All PLT models are equipped with the integrated tie rail. You can plase the net hooks at any desired position. Anssems has a keen eye for detail.