Buy a welfare trailer approved for high speed traffic
Are you looking for the best welfare trailer that can be placed anywhere as a mobile canteen and offers shelter in any kind of weather? Anssems has a robust mobile welfare unit approved for a maximum speed of 90 km/h*. It can seat up to six people for a comfortable stay on site during lunch or consultation. Also available with axle shock absorbers and spare wheel.
Welfare trailer with storage space and prop stands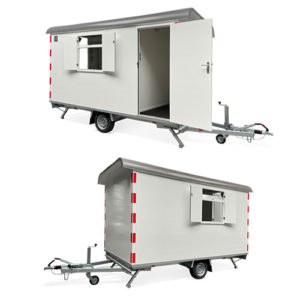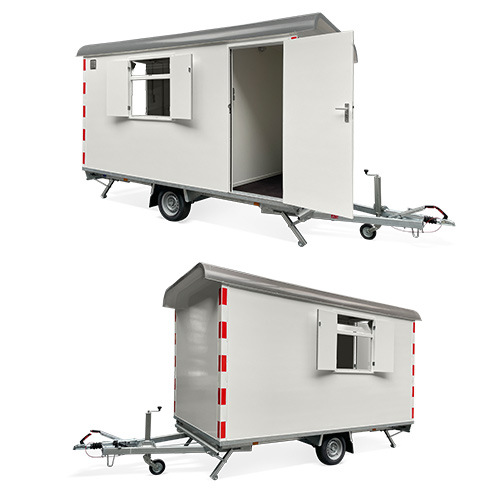 The Anssems PTS welfare trailer is a robust 6-person mobile canteen with a lockable storage space. Quick and easy to place thanks to the 4 prop stands with crank.
PTS USP's:
Durable mobile canteen/towable mobile welfare unit suitable for 6 persons
Approved for high speed traffic (90 km/h*)
Polyester roof with overhang and gutter
Walls: 3-layer seamless polyester insulated sandwich panels
Windows with ventilation position and wooden window shutters with latch
Plywood floor with anti-slip
Fixed steel step with anti-slip at the entrance door
Lockable storage room
4 prop stands with crank handle
Impact-resistant red/white marking on the corners
Ventilation grid
Electric heater and LED lighting
Wall sockets
Main Industrial power connection 230 Volt
Automatic jockey wheel
Long drawbar for optimum manoeuvrability
Wall colour: RAL 9003
Roof colour: grey
Gross capacity: 1400 kg
Load capacity: 510 kg
Version: single-axle braked
View the PTS welfare trailer details ›
The Anssems welfare trailer in your own company colour with logo? Ask your Anssems dealer about the possibilities.
*Check your country's rules for max speed.
Where to buy an Anssems welfare trailer?
Anssems has an extensive European network of certified dealers. We can help you find a local Anssems dealer who has the Anssems trailer in stock you are looking for.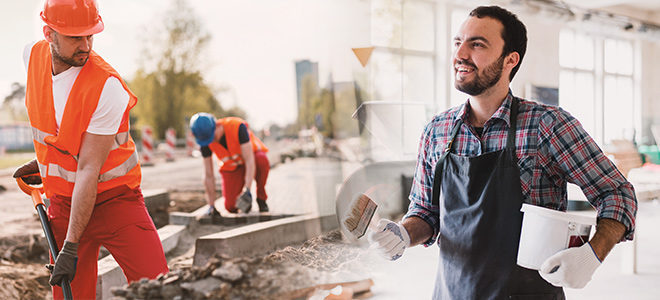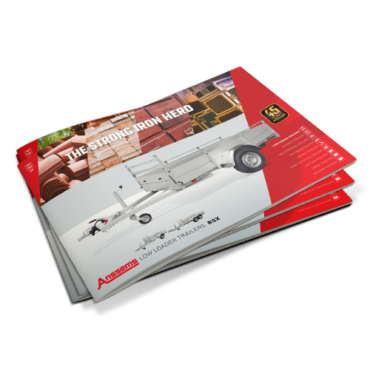 Anssems brochures presents an overview of all features, specifications and accessories of the specific trailer type.