AMT-ECO Car transporters
For the price-concious car transporter

Including aluminium loading ramps

Efficient load capacity

Low open loading floor




Open aluminium floor
The AMT-ECO is constructed with an open floor for weight reduction. This aluminium floor has an anti-slip profile.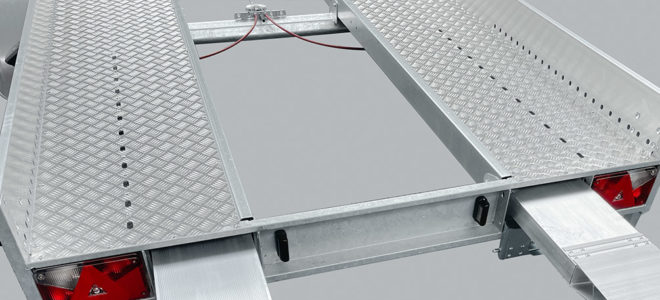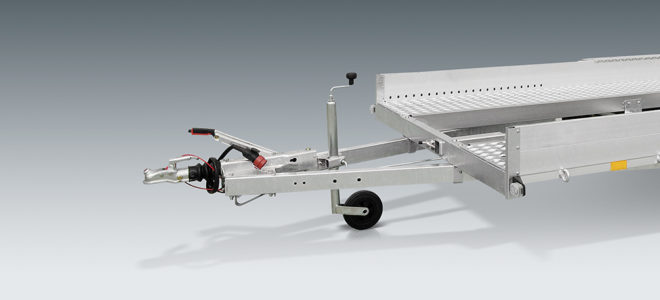 Long drawbar
The long V-drawbar makes the AMT-ECO highly manoeuvrable.
Mudguards
The steel AMT-ECO mudguards have extra reinforcement.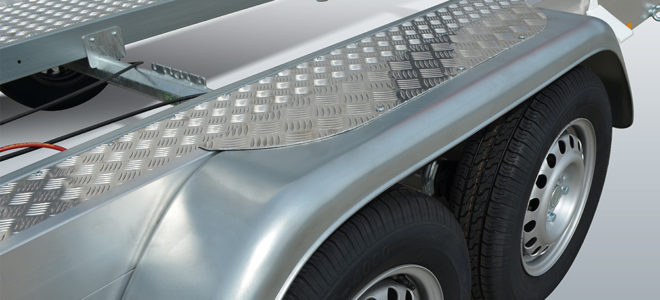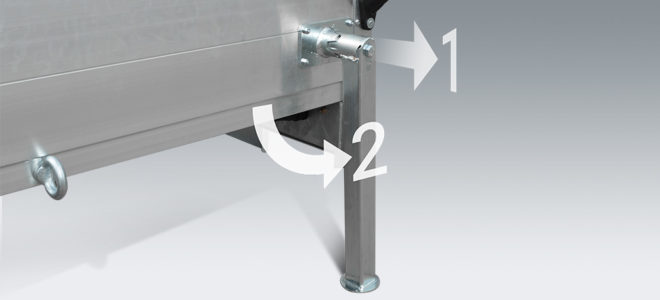 Propstands
The Anssems AMT-ECO models are standard equipped with propstands that can be expanded in one pull and turn.
Loading ramps
The AMT-ECO aluminium ramps are stored under the floor in the integrated ramp holders.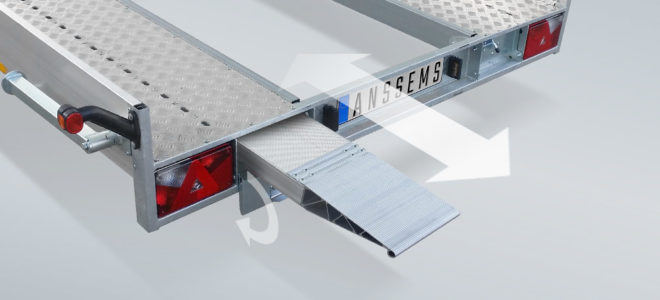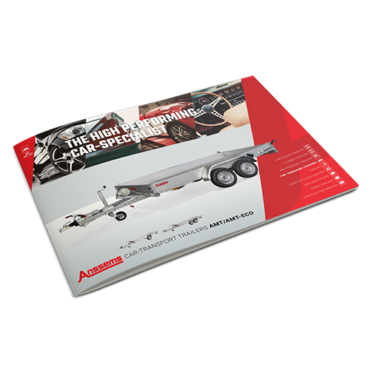 The Anssems AMT-ECO brochure provides a complete overview of all AMT-ECO and AMT models, features, accessories and technical specifications. Receive a free copy.
Popular AMT-ECO accessories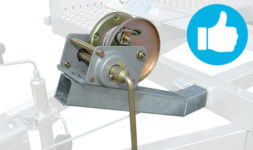 Winch with support
Also available; winch with length-adjustable winch support.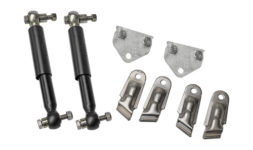 Axle shock absorbers
Mount axle shock absorbers for extra driving comfort. Mounting holes are provided so drilling is not necessary.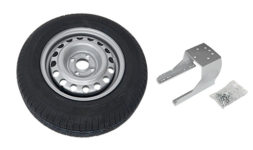 Spare wheel and support
The spare wheel can be mounted between the carriageways.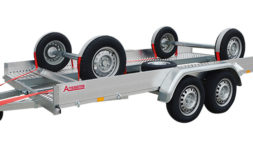 Wheel stops with fixing options
Secure the vehicle in the best possible way using the wheelstops and Easyfix strap set.
Attractive price
The Anssems AMT-ECO car transporters, ideal for transporting cars, oldtimers, ATV/quads or garden machines, are attractively priced and therefore interesting for hobby, holidays and work. Receive a free AMT-ECO brochure copy.
Ideal car transporter
The Anssems AMT-ECO car transporter is available as a single axle or tandem axle version. The Anssems AMT-ECO has a stable and safe driving behavior thanks to the braking system and the wheel positioning next to the loading floor, even under maximum load. The AMT is available in three weight classes from 1350 up to 2000 kg and has a loading floor length of 3.40 and 4 m. Using the (optional) Easyfix lashing straps in combination with a wheel stop, your vehicle is quickly secured to the AMT-ECO.
Anssems quality
The robotized production at the Anssems factory guarantees a consistently high quality output. Anssems only uses premium-quality materials and parts. The AMT-ECO car transporter is an optimal trailer for vehicle transport and has a low weight and therefore a high load capacity. Check with the Anssems dealer.