GT-R Low loader trailers
Trailer for volume transport

15 different models

Standard fixed railing and ladder rack

Maintenance friendly






Strong construction
The GT-R long drawbar tubes is galvanized, very stable and easy to maintain and equipped with Premium quality axles.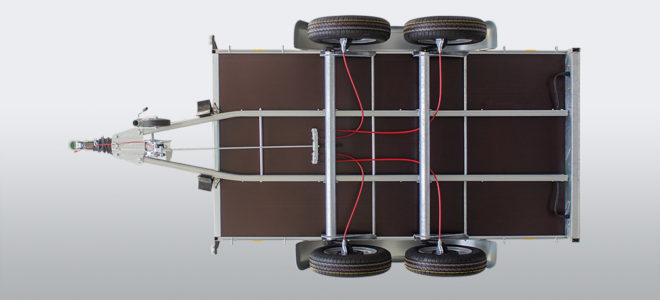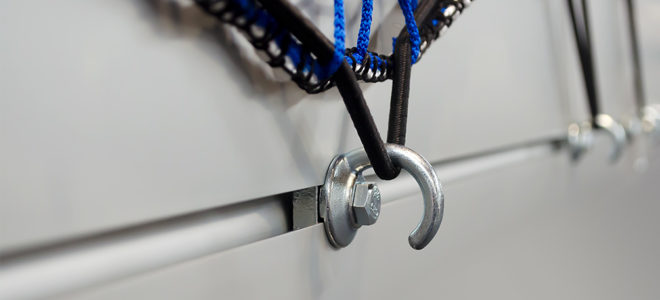 Unique tie rail
The integrated tie rail is located on the inside and outside of the aluminium side panels. You can place the net hooks in any given position.
Mudguards
The Anssems GT-R single axle is equipped with plastic mudguards. The tandem axle has steel mudguards.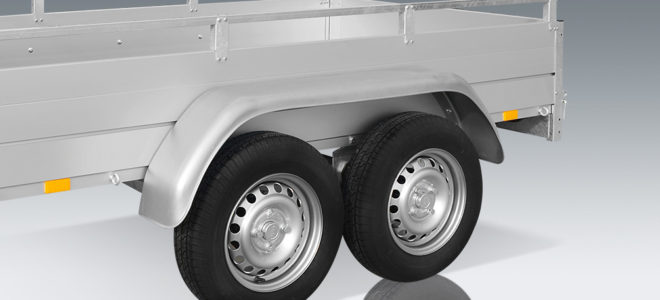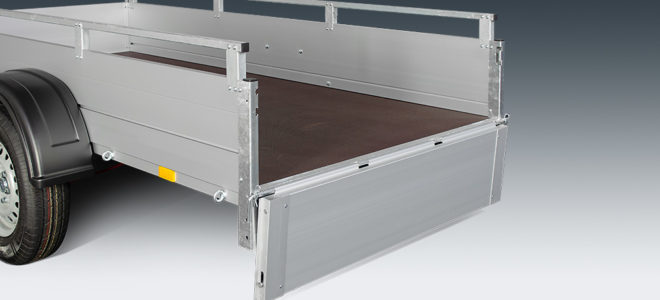 Back side board
The GT-R aluminium back side board open 180 ° and rotate below the loading floor.
Brake system
The GT-R is equipped with a-premium quality brake system over 750 kilograms.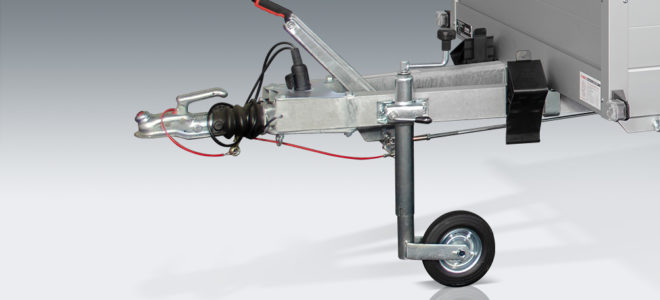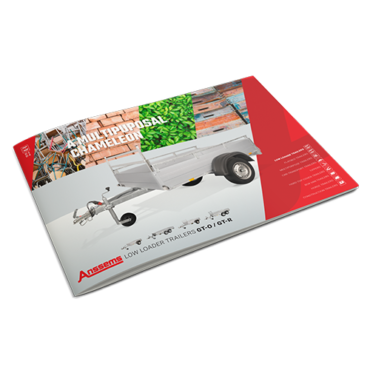 The Anssems GT-O / GT-R brochure provides a complete overview of all GT-O and GT-R models, features, accessories and technical specifications. Receive a free copy.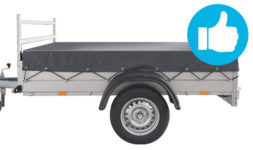 Flat cover
Protect your items with the anthracite-colored GT flat cover. Easy to assemble with the supplied net hooks.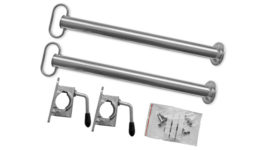 Propstands
The GT propstands offer more stability during loading and unloading. Easy to assemble without drilling holes.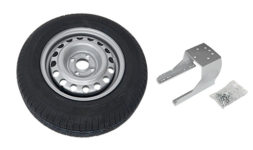 Spare wheel and holder
No long delays in the event of a tire blowout. Mount a Anssems GT-R spare wheel and holder.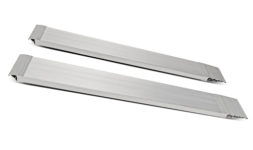 Loading ramps
The universal aluminium ramps create more options when loading or unloading.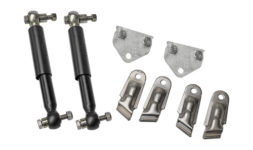 Axle shock absorbers
The GT axle shock absorbers provide extra driving comfort and increased stability.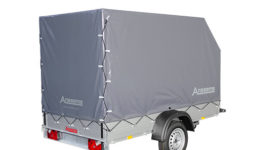 Hight cover
The GT hight cover protects your cargo. As an extra you save fuel thanks to the aerodynamic design.
Thought-out trailers
The light and strong Anssems GT-R is a cleverly designed low loader trailer. The continuous drawbar tubes with the innovative aluminium superstructure make the GT-R an extremely stable and maintenance-friendly trailer. All GT open box trailer models are equipped with a fixed ladder rack and railing and a strong jockey wheel. The axles, lighting, coupling and brake system are of premium quality. The GT-R single axle and tandem axle can be widely used.
15 different GT-R models
The smallest Anssems GT-R has a loading floor length of 151 cm. In the GT-R series this length increases to 301 cm. You can choose from 15 different models. In the weight class 750 up to 2000 kg, the Anssems GT-R trailer is equipped with a braking system. Are you looking for a large trailer that requires little maintenance? The Anssems GT-R low loader trailer is a perfect choice. Get your free GT-R brochure copy.
GT-R - 1 or 2 axles
Do you want to purchase a single axle trailer or a tandem axle low loader trailer at an attractive price? The GT-R serie will offer a quality trailer with high performance. The GT-R models with a single axle up to 1200 kg are available up to a floor length of 301 cm. Need more load capacity? The Anssems GT-R tandem edition starts from the 1500 kg with a floor length of 251 cm. Ask your local Anssems dealer for the attractive GT-R prices.