GT-VT4 Box van trailers
Protect your high volume transport

Internal hight cargo space 188 cm

Wide tail-door ramp

Easily accessible


Strong tail-door ramp
The strong aluminum tail-door ramp is easy to (dis)assemble giving forklifts maximum access to the cargo space.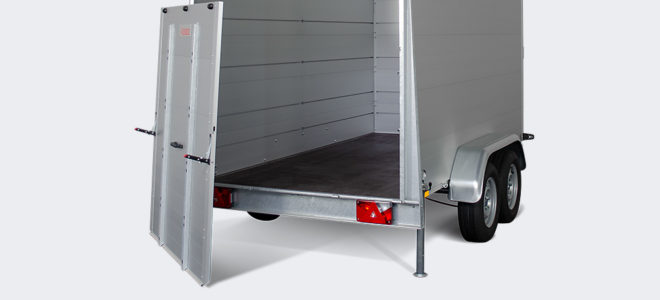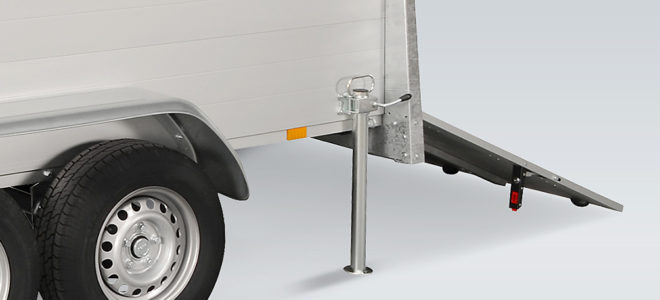 Propstands
The GT-VT4 box van trailer is equipped with propstands. They provide stability when loading and unloading.
Tie rail
On the inside of the side panels are integrated tie rail at different heights to adjust the tie eyes.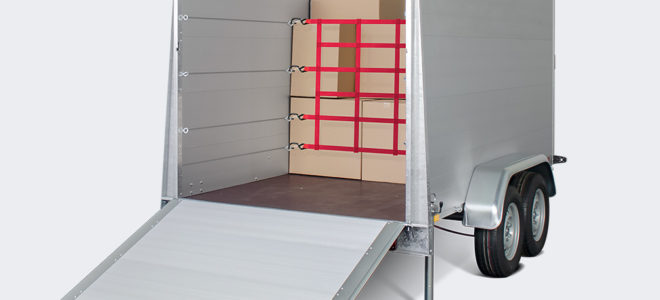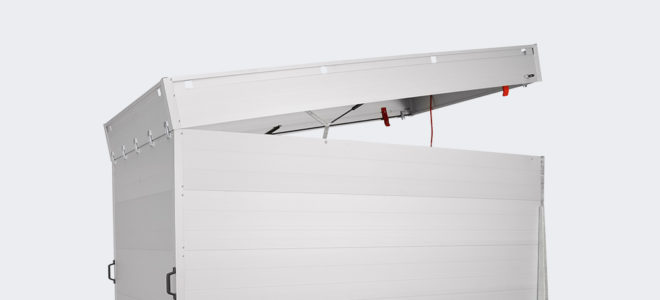 Hard top cover
The hard top cover with gas spring opens easily and can be closes by using the red cord. Walk-in is possible.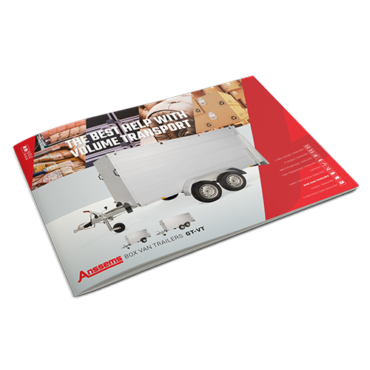 The Anssems Box van brochure provides an overview of all GT-VT2, GT-VT3 and GT-VT4 features, accessories and technical data per model. Receive a free copy.
Populaire GT-VT4 accessoires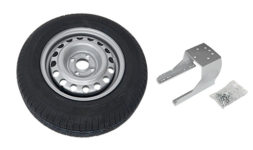 Spare wheel
Eliminate long delay in case of a tire blowout. Mount the GT-VT spare wheel.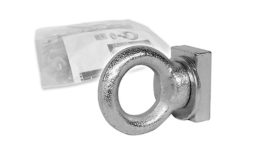 Tie eyes (set)
Secure the load using the tie eyes to prevent damage.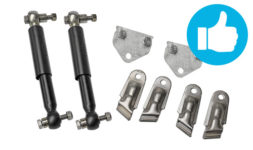 Axle shock absorber
GT-VT axle shock absorbers provide even more driving comfort. Mounting without drilling.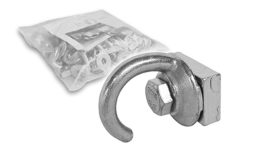 Net hooks
Secure the load to prevent shifting and damage.
Enclosed transport
Anssems trailers developed the GT-VT4 box van trailer for enclosed transport of extra high volumes. The GT-VT4 has a sleek appearance made of aluminium and steel. The lighting, spare wheel, axles, coupling and brake-system are of premium-quality. The Anssems GT-VT4 is extremely suitable for placing a company logo or advertisement. Ideal for companies, self-employed or your hobby.
Low air resistance
Transport a lot at low fuel costs. The Anssems GT-VT4 tandem is known for its maximum cargo space and low air resistance. Due to the low weight, the maximum loading capacity remains. The Anssems GT-VT series includes; GT-VT2, GT-VT3 and GT-VT4. Ask your local Anssems dealer for the possibilities and attractive prices. Receive a free GT-VT4 brochure.
Full equipment
The Anssems GT-VT4 is standard equipped with steel propstands standard, which provide extra comfort during loading or unloading. The tail-door ramp and the hard top cover can be opened. You can easily walk up to the front of the cargo space. The strong aluminum tail-door ramp expands the full width of the trailer. So no edges. Moreover, this tail-door ramp is removable to give a forklift access. In the cargo hold you find the integrated tie rails at 4 different heights. You can position the tie eyes at any desired location to securely secure your load.