Anssems trailers with tail ramp
Loading and unloading comfort

Solid construction

Safe to operate

Original Anssems product








Tail ramp over the entire floor width
A trailer with a tail ramp will give you a lot of comfort while loading and unloading. You can safely drive in and out with roll containers, flight cases, motorbikes, bicycles or a wheelbarrow. Anssems' box van trailers GT-VT2, GT-VT3 and GT-VT4 are standard equipped with a high-quality aluminium tail ramp. A tail ramp that covers the entire loading floor width.
The PTH horse trailers have an entrance tail ramp fitted with  anti-slip rubber and climbing bars so the horse can walk in safely.
The Hulco Terrax plant trailers have a very strong steel tail ramp with fixed support and torsion springs.
The GT-O trailers offer an aluminium tail ramp as an accessory in combination with mesh sides. The prob stands are often purchased as a supplement.
Advantages of an Anssems tail ramps
Over the entire loading floor width.
Robust construction.
Safe to operate.
Removable.
Original Anssems product.
Purchasing an Anssems tail ramp
Your local Anssems dealer will be happy to advise you on the purchase of an Anssems trailer with tail ramp and the corresponding extra Anssems accessories.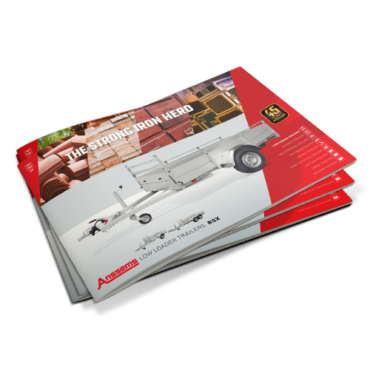 The Anssems brochures present an overview of all the features, specifications and accessories. Here you can see which models have or can be fitted with a tail ramp. Get the free brochures.