Medax Flatbed trailers
Made for heavy duty and intensive use

Strong space frame chassis

Optimally accessible load floor

Aluminium side boards


Loading and unloading
The wheels of the Medax are placed under the loading floor creating a maximum size loading floor. The Medax side panels rotate 180° making the loading floor accessible for forklift trucks on 3 sides. Damage to the side panels and trailer is prevented.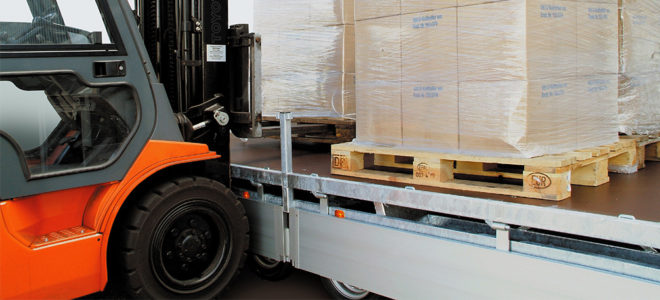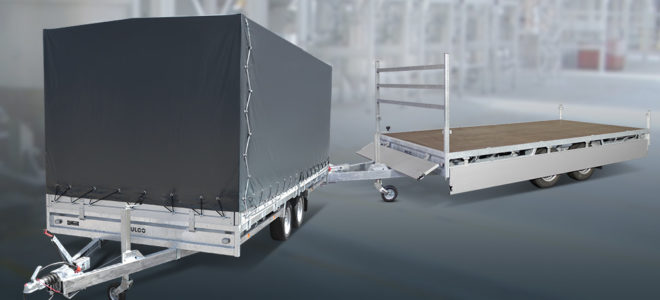 Many Medax accessories
The Medax is a robust highly versatile flatbed trailer. Thanks to the accessories it can be used even more widely. Popular Medax accessories are; ladder rack (80 cm), the high cover of 180 or 210 cm. high and the steel or alloy ramps in combination with the Medax winch.
More about Hulco
Medax is made and produced by Hulco Trailers. Hulco is part of the Anssems Group. All Hulco information and its Medax flatbed trailers can be found at www.Hulco.eu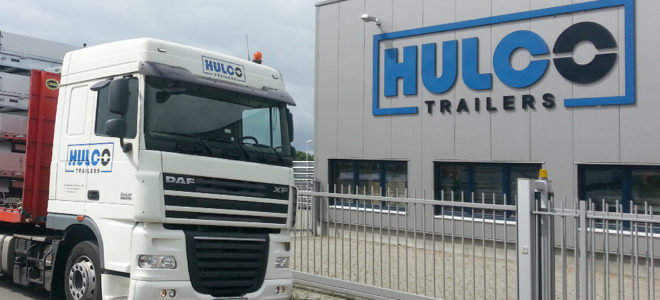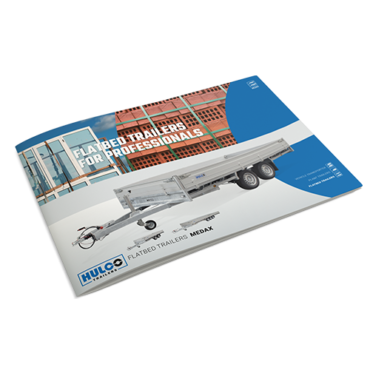 The Medax brochure from Hulco provides an overview of all Medax features, accessories and technical data per model. Receive a free copy at Hulco.
MEDAX can handle the challenge
Every day European professionals rely on the quality of the Medax and use it to its limit. The loading floor is optimally supported by the spaceframe from tubular profiles. The axles (tandem or tridem axle), wheels, brake system and jockey wheel are of premium-quality. The built-in clamping locks, the aluminium side boards that rotate 180° and the many fixation options make the Medax the best choice for professionals. Medax hase a line-up of 24 models (335 to 611 cm loading floor length) with a total load capacity of 2600 up to 3500 kg. Medax will always meets your transport needs.
Medax accessories
With a wide selection of Medax accessories you can customise the Medax flatbed trailer to meet your demands. You can choose from; propstands for stability when loading and unloading, ramps for entering vehicles, ramp storage cassette, winch with winch support for raising vehicles, axle shock absorbers for extra driving stability, spare wheel, side marker lights, flat or high cover for extra protection during transport, ladder rack for more binding options. The Medax side boards and corner sticks are easy to dismount, creating a completely flatbed trailer.
Long lifespan
Hulco uses premium-quality parts that are often in-house designed and produced. The Medax is made of steel, aluminum and durable (waterproof) plywood. The Medax space-chassis is robot welded from tubular steel profiles and are fully thermally galvanized. The outside and inside of all profiles are provided with a zinc layer. Corrosion can no longer occur. Contact your local Hulco-dealer for advice and prices.